Scope of the project
The Living Fossils project is a collaboration of the New York Plant Genomics Consortium (NYBG, AMNH/SUNY, NYU, Purdue, JHU, and CSHL) to sequence and analyze the genomes of 5 gymnosperm species. Living Fossils refers to species that have survived an extensive period of climate change without speciation. These gymnosperms were selected to complement previously sequenced genomes and provide pairs composed of one Living Fossil and their radiated phylogenetic gymnosperm sister pair. These nodes represent unprecedented data from the gymnosperm clade and represent key phylogenetic points for comparison within gymnosperms.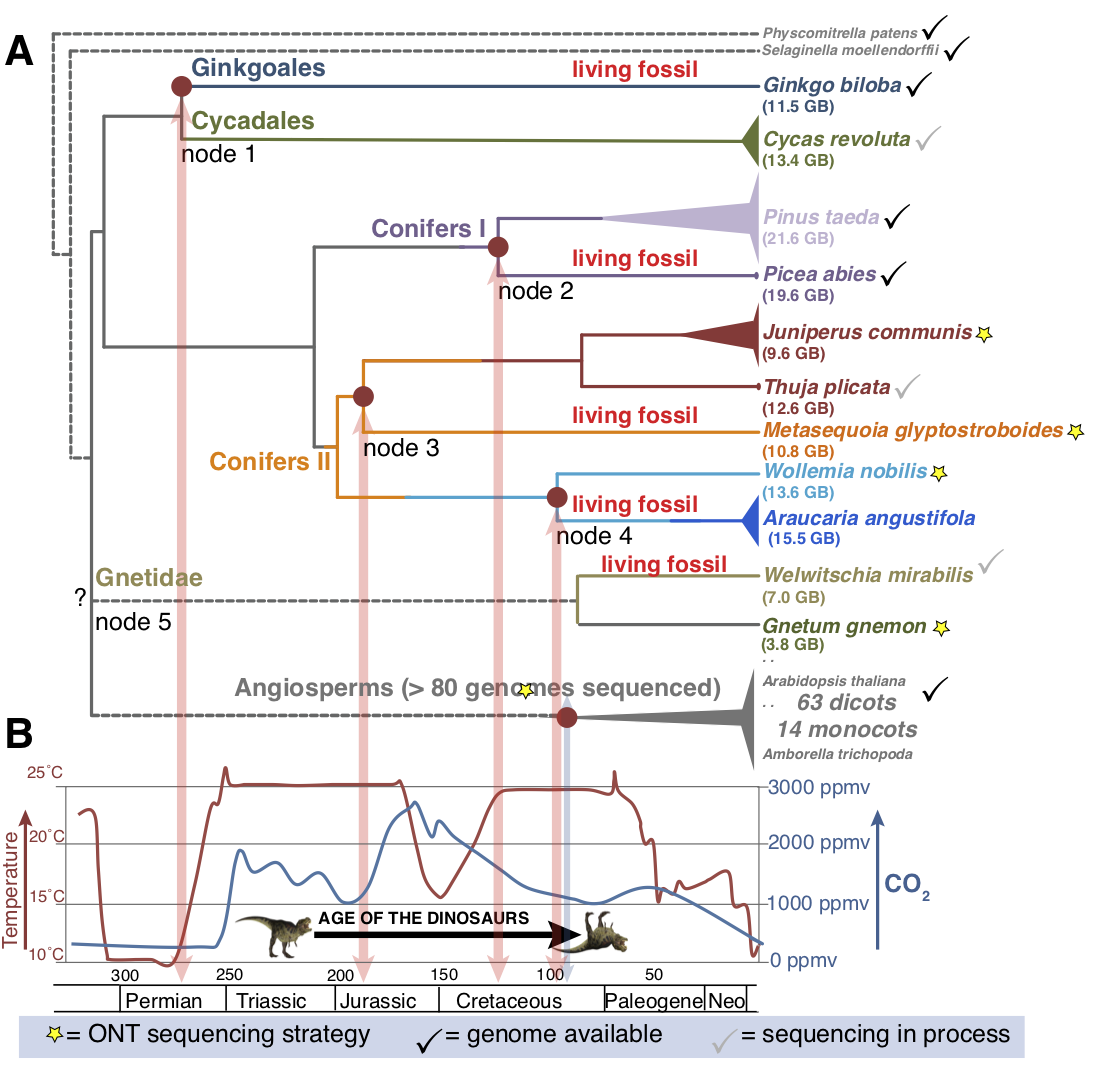 Species of our project and project data links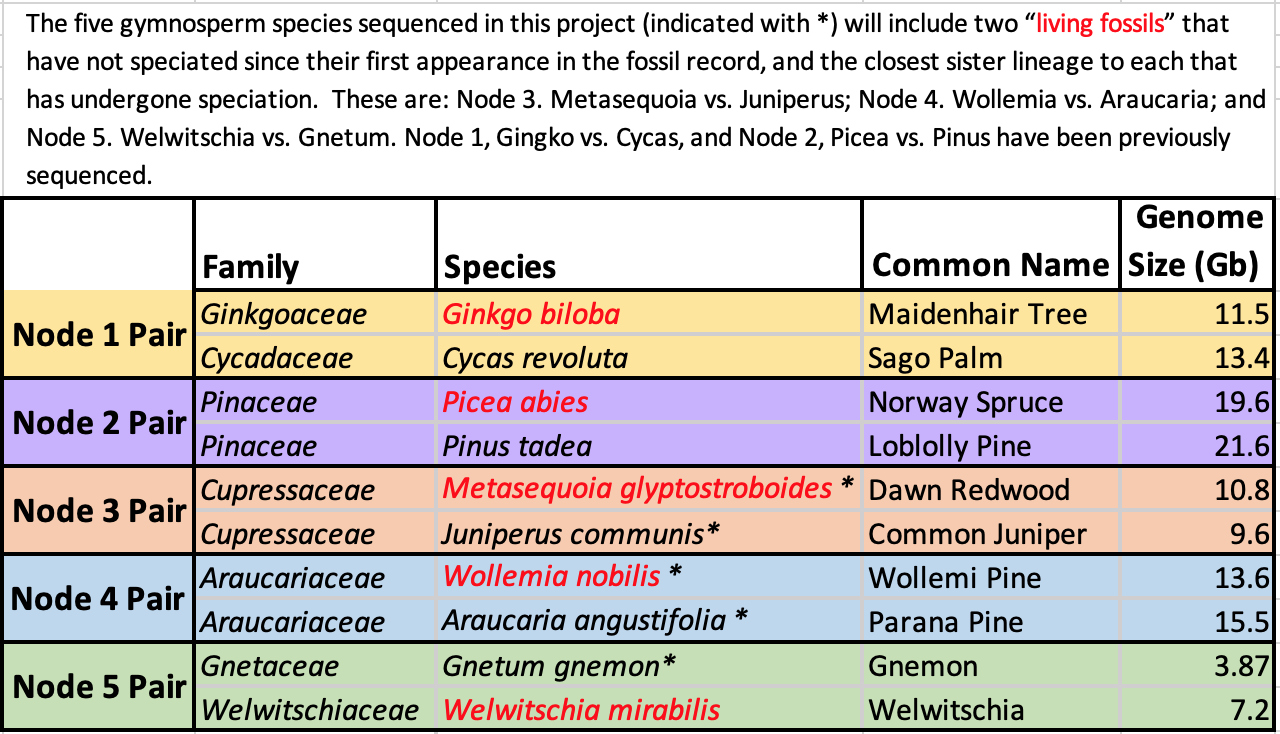 Who is involved in the NY plant consortia?
CSHL - McCombie & Martienssen labs
NYU - Coruzzi lab
NYBG - Stevenson & Little & Ambrose labs
JHU - Schatz lab
Purdue - Varala lab
SUNY/AMNH - Kolokotronis lab
---
Disclaimer about our genomics project - Toronto Agreement
Oxford Nanopore and Illumina whole genome sequencing of our project species data is submitted to SRA with the understanding that users will follow the Toronto Agreement on prepublication data release. Data users are expected to respect the full spirit of the agreement, to contact the submitter if the data is used, to include co-authorship on any publication, and to allow data producers the first analyses of their data.
Learn more about the Toronto Agreement: https://www.nature.com/articles/461168a
Contact
To know more about data email: info@livingfossils.org
---